It's a well known fact that keeping a garden well kept and tidy requires a lot of work. There are hedges to prune, lawns to keep short and healthy, and flower beds to tend. Keeping on top of all these tasks can seem daunting, especially when everything grows so quickly during the summer months.
But if you want to get your garden looking neat and tidy in a jiffy, here are 3 simple tips from Clearance and Clean Up rubbish removal Sheffield that will transform your garden for a fast make over.
Get Pruning and Trimming
When you look out over your garden, it's likely that you'll notice the overall effect rather than all the little details. Improving the overall effect by tidying up your flower beds and borders, running the lawnmower over the lawn and trimming the hedge can have a dramatic effect. These are all easy actions that can make messy areas look tidy and well-cared for with minimum effort.
Create Bursts of Colour with Pots and Planters
This is a great tip for adding colour and interest to your garden, and it's really simple and easy to do. Choose a tall plant as the centrepiece for the pot, and surround with trailing plants and colourful annuals. Or, you could select one large, bold plant per pot for an eye-catching statement.
Add a Trellis
Trellises are a great way of adding a little architecture to your garden, adding a focal point or marking an entrance. They look really lovely when covered with flowering vine plants. Take a trip down to your local garden centre and you should be able to pick one up for a reasonable price.
Garden Clearance Services and Rubbish Removal Sheffield
As you can see, there are plenty of simple things that you can do to tidy up your garden quickly, create a lasting impression on your guests, and allow you to enjoy your garden over the summer. You may have some garden waste that you need to clear after your makeover, and as experts in house clearance and rubbish removal Sheffield, we can help. Whether your garden is small or very large, overgrown or perfectly landscaped, our professional garden clearance and rubbish removal Sheffield services are quick and efficient.
Our prices include the cost of labour and disposal, and our garden clearance truck is the same volume as two builders skips! For garden clearance and rubbish removal Sheffield, contact Clearance and Clean Up on 0800 410 1086 or 0114 403 1021, or email us on [email protected]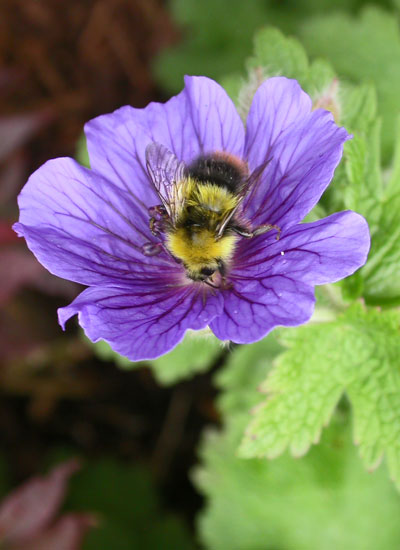 The clocks have gone forward and British summer time is finally here! The weather might not be brilliant yet, but hopefully it won't be long before you can enjoy the sunshine in your garden. Whether you're looking forward to having a BBQ or relaxing in a deckchair, the chances are you're eager to get your garden looking great for the warmer months ahead.
Lots of people really enjoy gardening and it's lovely to be able to get out in your garden and tend to your shrubs, bushes and flowers. There's nothing like having a flourishing garden full of bright coloured flora and different shades of green! But sometimes unwanted waste can collect in your garden, which makes getting it looking neat and tidy for summer that much harder.
Has Your Garden Become a Dumping Ground?
Before you can really enjoy your garden this summer, there may be some bits and pieces that you are keen to get rid of. Perhaps you've finally got around to pruning that bush that's been overgrowing for years and have lots of garden waste to dispose of? Or are you thinking of replacing your garden furniture and want to get rid of your old set? You may have clippings, hedge trimmings and even felled trees to get rid of. Or possibly an old children's play house or dismantled shed. Either way, hiring a rubbish removal company in Sheffield is an easy way of getting rid of your unwanted garden waste without the hassle!
Sometimes, people end up using their garden as a bit of a dumping ground for unwanted household items too. For example, when you get a new fridge, freezer or washing machine, you may move the old one out into the garden until you have the time to take it to the skip. But if you hire a Sheffield rubbish removal company, they can take that away for you too.
Garden Clearance and Rubbish Removal Sheffield
Here at Clearance and Clean Up, we can help you to make the very best of your garden for the summer. Whether your garden is small or very large, overgrown or perfectly landscaped, our professional garden clearance and rubbish removal Sheffield services are quick and efficient.
Our prices include the cost of labour and disposal, and our garden clearance truck is the same volume as two builders skips! For garden clearance and rubbish removal Sheffield, contact us on 0800 410 1086 or 0114 403 1021, or email us on [email protected]