Tom's Top Tips
Get yourself organised – this is the key for a smooth, successful and the most economical house clearance possible for everybody involved.
Remove the items that you definitely want to keep so that clearance can be done with minimum fuss and confusion.
Give reusable items, which are in a good condition, to your family and friends – it's a nice way to recycle your used items without throwing them away unnecessarily.
Bagging up clothing, towels and bedding BEFORE we arrive can really speed up the clearance process and reduce the length of time drastically that we are on site for.
This is the same for the kitchen cupboards, which are best emptied on to the kitchen sides.
Get permission from your neighbours, regarding parking and pedestrian access.
Make sure we have clear access for us to manoeuvre and for our vans, too – the quicker and it is easier it is for us, the more cost effective it is for you and obviously we want to avoid damaging anything or obtaining any injuries from tripping over anything etc.
The more you are able to do in advance, prepare, pack up or move, the less time we will spend in your property and therefore the cheaper your house clearance will be. The longer it takes us, the more expensive it will be for you.
What is A Big Hindrance During a House Clearance?
People not having front and back door keys for us to use so access is limited or denied.
Wanted and unwanted items being mixed together – it is always best to have the wanted items cleared first and separately from your unwanted items to avoid any of your wanted items being removed and disposed of accidentally.
[/div]
What Makes a House Clearance CHEAPER FOR YOU?
You being organised
You having a list of the large items that you wish us to deal with which you can tell us about when you ring us up and book us to do your house clearance over the phone. Large items include items such as beds, sofas, wall units, Pianos, wardrobes etc.
What is the Average Cost of a House Clearance?
This is 100% dependent on the property size, the volume of items of removal and the length of time we are on site for.  But here is a rough idea for you of different types of average property house clearance prices:
1 bedroom flat                  =             £230
2 bedroom terrace          =             £295
3 bedroom house            =             £295 to £455
These prices are based on normally furnished properties and do not include garages or outbuildings.  Neither do these prices include the take up or removal of carpets.
Contact Clearance and Cleanup Today
If you are in need of house clearance services for house clearances Sheffield then why not get in touch with us here at Clearance and Clean Up.  We offer fair and competitive rates and cover the whole of Yorkshire.  We are available to work for you 7 days a week to fit in around your busy schedule at no extra fee and we are fully insured to clear your house for you to the highest of standard, in as eco-friendly a manner as possible.  So contact Tom Pickering today on 0800 410 1086, email us at [email protected] or click here to go directly to our website to find out more information about our company and the services we offer.
[/div]
There are several reasons why you may be looking for a Sheffield house clearance service. It may be that you have recently moved and need your unwanted items taking away, or perhaps you just want to de-clutter. You may have lost a friend or a family member and need help clearing their home, or perhaps you are a landlord who needs to get a property into top shape for your next tenant.
Whatever the reason for the house clearance, it is important to ensure that whoever carries out the clearance does so in a way that is as environmentally friendly as possible. There are many benefits to recycling, many of which are outlined below.
Reduce Landfill with House Clearance Sheffield
According to the Environmental Association, "Landfill is still the principal means of managing most of the waste, although land filling of municipal waste has decreased (in England) from 79% in 2000/01 to an estimated 55% at the end of 2007." Targets set by the Landfill Directive aim to reduce the amount of waste going into land fill by implementing a Landfill Tax in 1996, but the amount of waste going into landfill remains a problem, with approximately 44% of industrial and commercial waste ending up here.
Sending items to landfill may have been the easy option for many in the past as it was cheap and there was plenty of space available in old quarries. But as this space began to run out, and the full effect of the biodegradable waste on the atmosphere was discovered, reusing and recycling waste became a top priority.
House Clearance Sheffield Promotes Reuse and Recycle
Here at Clearance and Clean Up, we aim to reuse as many items as possible from our house clearance Sheffield services. We can do this because we have established good relationships with many charity shops all over the South Yorkshire, including Sheffield, Rotherham, Doncaster and Barnsley. If you want to rest assured that your house clearance items are being reused by people that need them, or even being recycled for their raw materials and made into new items, then we're the house clearance Sheffield company for you.
If you are looking for an ethical house clearance Sheffield company who aims to reuse and recycle as much as possible from their house clearances, Clearance and Clean Up can help. For house clearance Sheffield, please call us on 0114 403 1021 or email [email protected]
The loss of a friend or loved one is undoubtedly one of the hardest things in life to have to cope with. Grieving is an incredibly difficult process and it often takes a long time to fully come to terms with the death of a friend or relative. There are also a lot of things to sort out after someone dies, for example, ensuring their finances are in order, organising the funeral, and sorting out arrangements for house clearance in Sheffield.
Take the Stress Out of Sheffield House Clearance
Making arrangements for house clearance after bereavement can seem like a huge chore, but as specialists in house clearance in Sheffield, Clearance and Clean Up can help to make it easier on you and your family.
If you live a distance away from the property that needs to be cleared, our staff can pick up the keys from neighbours, the probate administrator, or the estate agent that is taking care of the estate, meaning that the customer does not actually need to be present at the time of the house clearance. This can be very convenient should you not live in the local area, or simply can't face the prospect of sorting through your loved ones possessions and carrying out the clearance yourself.
Alternatively, if you would prefer to be at the property when we carry out the house clearance, that is absolutely fine too. As specialists in Sheffield house clearances, we understand that you may find the process upsetting. Our team of staff has cleared hundreds of houses following bereavement throughout the city and surrounding area, and are not only polite and professional, but compassionate and friendly too.
House Clearance for Cluttered Houses after Hoarding or Illness
It may be the case that the property we clear after the death of the resident is extremely cluttered. This may be due to hoarding or simply because they haven't been able to keep the house clean and tidy due to illness or a length of time in hospital. That is totally fine, we are very experienced in clearing houses that may slightly more challenging and we are more than happy to carry out these more difficult jobs.
If you are in the unfortunate circumstance that you have lost a relative or loved one to illness or old age, and need help with a house clearance Sheffield, Clearance and Clean Up can help. If you would like to receive a quote for house clearance in Sheffield, please call us on 0114 403 1021 or email [email protected]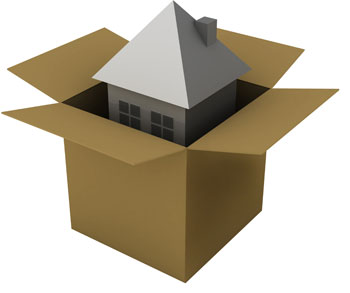 It's a well known fact that moving house can be extremely stressful. In fact, people rate moving house as one of life's biggest cause of stress, behind bereavement and divorce. There's just so much to do, from packing to finalising bills and redirecting post. But moving house can also be a great opportunity to do some much needed clearing out. Everyone acquires a certain amount of junk when they've lived in a property for a while.
Focus on de-cluttering one room at a time, including all your cupboards and drawers. Don't forget the loft and garage too! Unwanted items can be sold on Ebay, but if you don't have the time, or if they are worthless or damaged, you could always hire a rubbish removal company in Sheffield to take it all away. This de-cluttering will, in fact, save you time and money in the long run as you will have less to move to your new home.
Post Moving House Clearance and Rubbish Removal in Sheffield
There may be an item of furniture that you plan to replace, a sofa that has seen better days, or you may have an attic full of junk that you can't remember why you even decided to keep. Who wants to take all these things to their new house? You may as well take the opportunity to let go of them before you move, leaving your old home with less clutter and just the things you really need. Having a good clear out can make the whole process of moving a bit more manageable. You'll have less to pack up and take with you, and the opportunity to part with unwanted things that are taking up space.
If you are looking for rubbish removal or house clearance services in Sheffield, Clearance and Cleanup can help. Our post moving house clearance and de-clutter house clearance services can make moving that bit easier, giving you the time to concentrate on the things you do want to take with you.
Our aim is to reuse as many items as we can by using our relationships with charity outlets, or recycling their raw materials to reduce the amount of waste that is taken to landfill.
For rubbish removal in Sheffield and house clearance in Sheffield, contact us on 0800 410 1086 or 0114 403 1021, or email us on [email protected]