He was an electrical installations manager working for Sheffield City Council until he went to fight.  But on 26th September 1915, Sgt Francis Stubbs was killed in action in France, having been serving with the Royal Engineers.  He was 35 years old at the time and sadly, had a daughter on the way, which he never had the fortune of meeting, but she was given a suitcase full of his possessions which she kept for the entirety of her life.  When she died however, her house was subjected to a house clearance, where the suitcase filled with WWI items came in to the possession of David Empson, a historian and collector.  This suitcase was very much seen as a 'one off' due to the fact that the collection of contents inside it told an entire story of one life.  Stories gripping, when it was learnt that a comrade of Sgt Stubbs removed all of the items out of his pockets when he lay dying, having been caught in an explosion.  Thanks to the house clearance the smashed pocket watch, blood stained identity tag and pipe all live on to tell their incredible story, despite not being in the hands of Sgt Stubbs' relatives any longer.
[/div]
House Clearance Services
It's incredible what can be found in a house clearance, sometimes just things you have forgotten about lurking in your own home.  Whether you are moving house or just need a good clear out, we can help you, here at Clearance and Cleanup.  We will help you to discover things you never knew you had and things you wish you had never hidden away and forgotten about.  Discover the past, the history of your family, other families and your country, through the means of house clearance today – you never know what you might find!
Contact Clearance and Cleanup
If you are looking for assistance and are looking for a trustworthy, reputable and honest house clearance team, then why not give Clearance and Clean Up a call.  We work in the Yorkshire area, covering specific areas, such as Sheffield, Chesterfield, Worksop to name but a few.  We guarantee to make your house clearance run as smoothly as it possibly can, whilst being economical, too.  So if you either want to declutter or if you are moving house and need assistance, then contact Tom and his professional, friendly team on 0800 410 1086, email us at [email protected] or you can click here and follow the link to be taken directly to our website to read more about the services we offer.
[/div]
The new year is now in full swing and you may be well on the way to keeping your new year's resolutions as habits for the rest of 2015. But what about recycling? Did you make it your mission to recycle more this year? If not, there's still time! As house clearance Sheffield experts, Clearance and Clean Up know just how important recycling is to the future of our planet, so we've put together 5 top tips that will help you to recycle more this year.
Know What Can Be Recycled and What Can't
To make sure you're recycling properly, a little research is required. All it takes is a quick read up on the recycling rules for your area so that you can make sure you don't send in anything that can't be processed. Try to follow the guidelines as best you can and you'll be amazed at how much you can recycle with minimal effort.
Think Ahead
Another great way of recycling more starts well before you finish a product. When you are out shopping, try to keep an eye out for recyclable goods. If your usual brand of washing powder comes in an unrecyclable container, shop around to find one that can be, and think about switching. Small changes like these take little effort and can make a real difference to the volume of unrecyclable waste you produce. Whenever you buy something that is packaged, take a quick look at how it can be reused or recycled, and make your purchasing decision based on that.
Keep in Recycling Bin in a Visible Place
If you have a bin specifically for recycling, make sure you keep it somewhere where you see it regularly. The best place to put a recycling bin would be next to your general waste bin, so that every time you go to throw something away you are prompted to consider if it could be recycled.
Don't Forget the Bathroom!
Although your recycling bin may be in the kitchen, don't forget that bathroom items can often be recycled too. Don't overlook shampoo bottles, shower gel bottles, bubble bath bottles, face wash bottles – you get the idea! You may want to keep a separate bin in the bathroom for recyclable objects to make life easier, no one wants to go rummaging through a bathroom bin to sort it out later! Also, don't forget empty toilet rolls, they can be recycled too!
Use a House Clearance Company that Recycles
For items that won't be picked up by the council, choosing a reputable house clearance Sheffield company is a great option. Clearance and Clean Up aim to reuse as many items as possible, or recycle them for their raw materials so that they can be made into new items, therefore reducing the amount of waste that makes its way to landfill. For more information, contact us on 0800 410 1086 or 0114 403 1021, or email us on [email protected]
According to recent findings published in a variety of British newspapers, more people in the UK are living in shared homes than ever before. Living with your friends or renting a room in a shared house is an increasingly common way of living for millions of people across the country. Sharing a house can be a really convenient way of living too, as you can split rent, bills and council tax between those living in the house, saving money.
But this rise of house sharing tenants means that landlords are busier than ever. With house members coming and going every few months, it's understandable that there will be a certain amount of rubbish, unwanted possessions and old furniture to dispose of on a regular basis. Often tenants leave behind a fair amount of rubbish and items that they no longer want or need, and it is often left to the landlord to take care of it.
Landlords and Their Responsibilities
So that's where rubbish removal Sheffield services from Clearance and Clean Up can help. If you're a landlord, you may be aware that waste arising from the maintenance of a property is the responsibility of the landlord under the regulations of most councils. Unfortunately, they won't remove this sort of waste for free, so once a tenant has moved out the landlord then has the responsibility of getting rid of rubbish and bulky items left by the former tenant outside the property.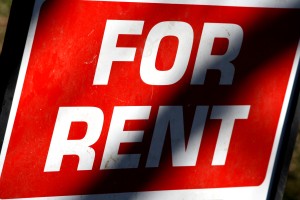 So it is really in the best interests of the landlord when getting the property ready for new tenants to move in, or when embarking on a refurbishment, to get rid of any waste quickly and efficiently. For example, if the landlord were to be fined, it takes a lot of time and effort to try to chase up the tenant in order to get them to reimburse the money.
Rubbish Removal Sheffield as an Alternative to Skip Hire
A landlord may automatically decide on a skip to remove the unwanted items and waste from the property, but as rubbish removal experts in Sheffield, Clearance and Clean Up can offer a cheaper and quicker alternative.  A permit from the council may be needed to have a skip on the side of the road outside the property and this can take some time to arrange. Also, there are several items that can't be placed in a skip, such as electrical items and white goods.
But with rubbish removal Sheffield experts Clearance and Clean Up, our polite, helpful and uniformed staff will not only do all the lifting and shifting for you, but also have a full waste carriers licence so that the waste is taken away legally. It's a quick and efficient way to get rid of any rubbish or unwanted furniture or possessions left behind by a tenant, and it's often cheaper too.
If you are looking for house clearance or rubbish removal Sheffield, Clearance and Clean Up can help. We provide a reliable and efficient service, making us the perfect choice for a mobile skip hire alternative. Contact us on 0800 410 1086 or 0114 403 1021, or email us on [email protected]