The Martlets is a Hospice in Hove.  Hospices can have a rather morbid reputation but not the Martlets - their ethos is to help people live well.  Not everyone who comes to the Martlets is going to die imminently but can live long and fulfilled lives but need the help of places like the Martlets to do so.  The chief executive, Imelda Glackin is emphasising exactly what the Martlets is all about as they celebrate their 18th birthday.
What does the Martlets offer?
'CARE, COMPASSION AND SUPPORT'
Inpatient care
Day care
Respite
An at home service to care and support people in their own homes
24 home care
Help to live a good and fulfilled life
Support in a variety of ways – physical, medical, emotional, mental etc.
Promotes medical welfare
Doctors, a Consultant, a discharge co-ordinator
Physiotherapists
Freshly made food, made to order on the premises
Hospice Café
Afternoon activities eg. T'ai chi massage and reflexology
Martlets Care Agency (private care service)
In the bright and airy, modern building, a dedicated and devoted team of staff and volunteers work to make sure their patients have everything they need.  It is a long way from the stuffy, regime of a hospital which many of the patients have been subjected to and there is even a resident cat, Misty, who can put a smile on anyones face.
Funding to Keep The Martlets Alive
The Martlets is not part of the NHS so receives a very small amount of government funding.  So in order to survive they need to raise £11,000 per day to raise the £5.4m a year running costs, which includes being able to pay the 225 staff.  To do this, the Martlets have all sorts of fundraising events, including:
A weekly lottery
10 shops
Furniture warehouse
eBay shop (online)
Online book sales
Martlets Midnight Walk
Brighton Marathon
The Martlets and House Clearance
The Martlets offer their own house clearance service where they offer to clear and clean properties of any size and either partially or fully empty and clean the property.  They pack and remove all items which they know are saleable, including white goods, which they are able to sell in their Martlets shops.  Anything which is not saleable is recycled and anything which needs specialist disposal is a chargeable service, such as chemicals or paints.
The cost for this service is dependent on the size of the property in question and whether a full or partial clear and clean has been requested.  All of the profit from the items sold from the house clearances go to the Martlets Hospice itself, so that the incredible staff there can continue to use their "CARE, COMPASSION AND SUPPORT" to provide for their patients for the rest of their lives.
House Clearance Sheffield
If this article has got you thinking about emptying a room in your house, or indeed, if you are moving house, why not contact Clearance and Cleanup.  They are a Yorkshire based company offering House Clearances in Sheffield, House Clearance Barnsley, House Clearance Doncaster and House Clearance Rotherham.  So if you need a reliable House Clearance company, who can work 7 days a week for competitive rates, give us a call on 0114 403 1021 or alternatively email us at [email protected].  We are environmentally friendly, recycle, reuse and work in collaboration with many charity shops.  You never know, clearing out your house could help create the last home for someone else!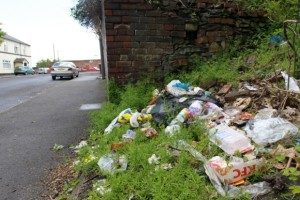 A massive anti-littering campaign has been launched in Sheffield in an attempt to clean up the city. Sheffield residents are being urged to 'take pride in their neighbourhoods' in order to prevent the thousands of tonnes of litter that is dumped and dropped on the streets of Sheffield every year. The appeal is also hoped to keep Sheffield's parks and green spaces clean, of which there are over 800.
The Clean Sheffield Campaign
The campaign, called 'Clean Sheffield' was launched last week and will last approximately one year. The council hope that it will reduce the amount of rubbish that is being dropped all over the city, a problem that is particularly bad in parks and green spaces. According to the council, more than £100,000 per year is being spent by the local authority to deal with the littler problem in parks alone.
As rubbish removal and house clearance Sheffield experts, Clearance and Clean Up think that this campaign is a positive step in the right direction for the city of Sheffield. It's such a shame that litter is such a massive problem and takes up so much time and money that could be spent elsewhere. Hopefully, with the right education, and with enough people setting a good example with regard to the responsible disposal of litter, the problem of litter in the city can be improved.
The Problem of Disposable Barbecues in Parks
The parks that are particularly bad include Endcliffe Park at Hunters Bar and Devonshire Green in the city centre. They are regularly littered with rubbish, have overflowing bins, and discarded barbecues left on them. The cabinet member for parks Councillor Isobel Bowler said: "One of the things that we're asking people to think about is when they take disposable barbecues to parks. If they don't use bricks or a stand then it burns the grass and it does not recover. We want people to have fun in parks but also to think about keeping them clean."
The campaign 'Clean Sheffield' will also praise the volunteers and groups who work hard to keep communities clear of rubbish and encourage more people to follow their example. According to the cabinet member for environment Terry Fox, there are many people who go out every day to collect rubbish locally. He said: "If everybody took a little bit more pride in their city and didn't litter, that would make a massive difference."
Educating School Children and Arranging Litter Picks
As well as educating children in schools and organising litter picks, the campaign is hoped to drive more people to report the problem and also to pick up rubbish if they see it lying on the ground. According to Councillor Fox, the issue of having more bins around the city would be 'looked at', as there are currently around 3,500 litter bins in Sheffield at the moment. He also said "This campaign is not about buying everyone a pair of litter pickers, it's about capturing hearts and minds."
Rubbish Removal and House Clearance Sheffield
For more information about the service we offer including rubbish removal and house clearance Sheffield in Yorkshire, Rotherham, Doncaster, Barnsley, Chesterfield and Worksop, please contact us on 0800 410 1086 or 0114 403 1021, or email us at [email protected]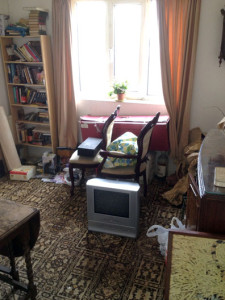 Although it may seem like a mammoth task, house clearance Sheffield doesn't have to be stressful. With simple planning and organisation you can ensure that your house clearance runs as smoothly as possible, and here are our top 5 tips to help you out!
Plan Your House Clearance
Although it may seem like you have plenty of time, house clearances always take longer than you think! The key thing to do here is plan ahead, and allocate a substantial amount of time to each room. As a general rule, half a day per room is a good timeframe. You may think that this is too much, but everyone knows that the more time you allow for a task, the less stressful it is for you!
Sort Out Your Possessions
A house clearance is a great opportunity to sort through everything that you have accumulated over the years and make a decision about what you are going to do with it. You may decide that there are some things that you no longer need, or haven't used for a long period time. In this case, set aside everything that you'd either like to sell or donate to charity, and bin the rest. Try to be as ruthless as you can when doing this, for example, if something isn't beautiful or useful, the chances are you can do without it.
Decide On Volume
Once you have sorted out everything that you wish to keep, sell or donate, or throw away, you need to try to work how much stuff you actually have in each category. Try to think about the quantity in terms of skips, which will help you to calculate the amount.
Arrange House Clearance
Once you have decided on the amount of stuff you have to move, start with everything you want to keep. You may decide to move it yourself, or you could hire a specialist removal company to help you with the job. There are lots of options available for the stuff you wish to donate, for example, your local charity or social enterprise will certainly be grateful for anything that you can spare. For things you'd like to sell, Gumtree and Ebay are great online platforms.
House Clearance Sheffield Services
For anything you want to get rid of altogether, you could take it to the local skip, or call the council to arrange a collection. Bear in mind that it may take a number of weeks for the council to arrange to come and collect it, and you'll have to make sure everything is outside the property ready for collection. You could consider hiring a skip, but they do come at a cost and you'll have to do all the loading yourself. The other alternative is to hire a house clearance Sheffield company like Clearance and Clean Up to come and remove the junk. The advantages here are that you won't have to pay for a skip licence, and the company will help you with all the lifting and shifting!
Now that Halloween and Bonfire night are over and done with for another year, many people's attention is turning to Christmas. There's just so much to think about at this time of the year; food, presents, decorations, and in many people's case, house guests.
Millions of families across the country will be welcoming friends, neighbours and family members into their home over the festive season. Of course, everyone wants their guests to be comfortable, but with several extra people in your home, things can start to feel a little crowded! Having a home that is clean and welcoming is of the upmost importance over Christmas, and there are several things that you can do, starting now, to ensure that you and your home are fully prepared for the festivities.
De-Cluttering Your Home in Time for Christmas
November is a good time to think about each room in your house and decide if there is any way that you could make it less cluttered. You might have unused pieces of furniture that are never used but you feel that you should hang on to, ornaments that do nothing to improve the style of your home, or soft furnishings that have seen better days.
Now is a great time to think about letting go of the things that you do not use, do not like, or do not add any beauty or function to your home. When your guests arrive in a couple of months time, trust us, you'll be glad you removed the clutter to make way for the festivities!
How to Get Rid of Your Junk
Once you have selected the items that you feel you do not need and would like to get rid of, there are several options that you can choose from to dispose of them. Ebay is a great place to start; and by listing smaller items on auction sites such as these, you could even make a few pounds that you could put towards Christmas presents. For larger items that can't be posted, Ebay allows you to offer sold items as pick up only too.
Your local charity shop will no doubt be very grateful to receive items that they can sell. It's always nice to know that your junk could become someone else's treasure, making much needed cash for a charity in the process.
Consider a House Clearance Company in Sheffield
Alternatively, you could consider hiring a house clearance company in Sheffield, Rotherham, Doncaster or Barnsley to do the lifting and shifting for you. They'll also do their best to ensure that as many items as possible are reused or recycled, meaning that you can rest assured that you won't be unnecessarily contributing to landfill sites.
If you are thinking of de-cluttering your home in time for Christmas, Clearance and Clean Up house clearance services in Sheffield, Doncaster, Rotherham and Barnsley can help. Call us on 0114 403 1021 or email [email protected] to see how we could help you.
The popular pastime of up cycling has taken the UK by storm as programmes such as Kirstie's Fill Your House for Free are inspiring people up and down the country to make someone else's unwanted items into something beautiful and useful. As experts in rubbish removal and house clearance Sheffield, Clearance and Clean Up see many unwanted possessions, pieces of furniture, household objects and more, removed from houses all over Yorkshire on a daily basis. It's great to think that those items, obviously unwanted by their owners, may have a new life in someone else's home at a later date.
Upcycle Junk into Treasure!
Upcycling is basically the process of taking unwanted items and converting them into new materials or better products that can be used and loved. In the Channel 4 programme 'Kirstie's Fill Your House for Free', crafting and upcycling queen Kirstie Allsop salvages all sorts of discarded items from skips or scrimpers' websites such as FreeCycle and Gumtree. From old mirrors, lamps and photo frames to larger items of furniture, Kirstie and her team breathe new life into them, transforming these objects into things that anyone would be proud to have in their home.
Kirstie explained to viewers on Good Morning Britain that she thinks society is changing its attitude to second-hand goods. "We've been conned for a long time into this belief that new is better and that somehow you have to have everything new," said Kirstie. "It is easier, but environmentally it's disastrous and economically it's idiotic because there are so many things that are so much cheaper."
House Clearance Sheffield Reuse and Recycle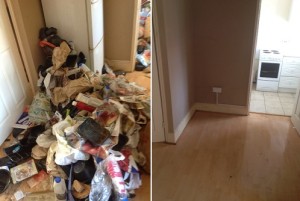 Here at Clearance and Clean Up, we have cleared hundreds of different properties across Yorkshire for councils, landlords and private owners. Our aim is see that as many as possible of the items that we collect are reused and recycled. We do this through our relationships with a variety of local charity shops and outlets that are more than happy to take the items off us so that they can be used by others.
It's great to be able to assure our customers that their house clearance Sheffield items are going to be reused by people who need them or recycled for their raw materials and made into new items. It's all part of our aim to ensure that as little as possible ends up going into landfill! If you are looking for an ethical house clearance company in Sheffield who aims to reuse and recycle as much as possible from their house clearances, Clearance and Clean Up can help. For house clearance Sheffield, Doncaster, Rotherham and Barnsley please call us on 0114 403 1021 or email [email protected]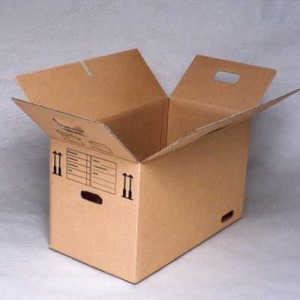 Clearing a house for a move, after bereavement or following the relocation of a tenant can be a stressful and time consuming job. As experts in house clearance Sheffield, Doncaster, Rotherham and Barnsley, Clearance and Clean Up have put together a comprehensive list of things you can do that will make the process that much easier!
Organisation
Depending on the volume of items that need to be organised and removed, it's really important to allow enough time to do the job and ensure that you are not rushed in the process. Making a list of the rooms that need to be tackled can help, that way you will have a clear idea of what needs to be done and it will be far easier to allocate a timeframe to each section.
Valuables vs. Items to be Cleared
The next step is to go through the items that you want to keep, for example anything that is worth money or has sentimental value. You may be able sell some of your unwanted possessions or furniture on Ebay, Gumtree or Craigslist too.
Now you need to decide what you want to do with the items that are simply rubbish or that could possibly be recycled. There are several options available here depending on your budget and time constraints.  If you have a large vehicle, and plenty of time and energy, you may be able to take it to the local tip. There are disposal rates for some items however, so it's best to look into these before you make a decision. Skips are an option, although some estimation will be required on your part in order to decide on the size of the skip that you will need.
Hiring a house clearance Sheffield company to clear the property is another option. They will be able to clear, load, and dispose of everything that you want to get rid of, and usually for a cost that will work out cheaper than a skip, and less hassle. House clearance Sheffield companies often charge by volume cleared and will also make the effort to recycle and donate where at all possible.
Take Care of Confidential Documents and Paperwork
If your house clearance Sheffield is after the death of a loved one, you need to make sure that any confidential documents are taken care of. If you're not sure whether you need to keep certain documents then it is best to check with your solicitor. For those that are not needed, they should be disposed of in a responsible way, ideally shredded.
If it is you that is moving, you still need to make a conscious effort to take care of your confidential documents in much the same way. Bank statements, credit card receipts and health records should be filed and taken with you to your next property for safekeeping. Any that you no longer require should be disposed of, again shredding is ideal. It can be tempting to just throw them away in the stress of a move, but identity theft is on the rise and has become a growing problem in the UK, therefore precautions do need to be taken to ensure that you are not a victim of this.
If you are looking for house clearance Sheffield, Rotherham, Doncaster or Barnsley, Clearance and Clean Up can help. We provide a reliable and efficient service, making us the perfect alternative to skip hire. Contact us on 0800 410 1086 or 0114 403 1021, or email us on [email protected]