A few weeks ago, a story hit Sheffield that upset many of its residents.  This wasn't your regular kind of upsetting story because it was actually related to fly tipping after a house clearance in once of Sheffield's most beautiful areas.  Blacka Moor is a nature reserve and on a small road named Moss Road, on its outskirts, the bulk of a house clearance were discovered dumped.  This happening was discovered by a walker, who was horrified and reported in thereafter to the local council.  They highlighted the problems that dumping general rubbish and off loading post house clearance can cause.  These reasons included the eyesore that it causes and the dangers rubbish can cause to humans, wildlife and livestock who live in the area. Plastic bags for example can cause suffocation, glass can cut, injury and kill, as can any sharp object, most household items are not able to be broken down naturally so ecologically are environmentally extremely unfriendly and financially, why should the council have to pay for someone else's household items to be removed and disposed of?  People may think that fly tipping will save them money because they won't have to pay the waste disposal charge, but they obviously do not realise that personal identification can often be obtained from litter which has been dumped and the owner is then tracked down and fined.  This certainly will not save them money!
Respectful Rubbish Removal Specialists – Clearance and Cleanup
Here a Clearance and Cleanup, we are trained to take on any sort of rubbish removal you could possibly think of.  So whether you need to clear out or even if you would just like to free up a little space either at home or at work then why not call us and we can help you reclaim space.  We will come to your property and collect your rubbish and we guarantee that it is disposed of responsibly.  We work in partnership with charity shop and recycling stations so that your rubbish is sustainably disposed of.  Once we have completed your rubbish removal we will provide you with a waste transfer note which is not only a legal document but also confirms that we have done our job correctly so that you can sleep easily at night.  We are highly trained specialists and wear our uniforms with pride because we do our job quickly and to the highest of standard.
[/div]
Contact Clearance and Cleanup
If you are looking for assistance and are looking for a trustworthy, reputable and honest house clearance and rubbish removal team, then why not give Clearance and Clean Up a call.  We work in the Yorkshire area, covering specific areas, such as Sheffield, Chesterfield, Worksop to name but a few.  We guarantee to make your house clearance or your rubbish removal run as smoothly as it possibly can, whilst being economical, too.  So if you either want to declutter or if you are moving house and need assistance, then contact Tom and his professional, friendly team on 0800 410 1086, email us at [email protected] or you can click here and follow the link to be taken directly to our website to read more about the services we offer.
[/div]
As professional providers of rubbish removal Sheffield, a recent article in the Sheffield Star caught our eye as it addressed the worsening problem of fly tipping in some areas of Sheffield. A campaign carried out by the newspaper called 'The Star's Your Right to Know' campaign showed that the problem affects residents right across the city, with discarded bags, rubble and industrial waste even seen in beauty spots. According to council officers, a total of only 27 convictions for the offense of fly tipping have been secured, as it often happens during the night and is therefore difficult to prove.
The Definition of Fly Tipping
Fly-tipping is the illegal deposit of waste on land not permitted to receive it, and can be liquid or solid in nature. Fly-tipping differs from littering in that it invariably involves the removal of waste from premises where it was produced with the deliberate aim of disposing of it unlawfully, or as a result of legitimate outlets not being available.
Complaints to Sheffield Council
The problem is particularly bad on Abbeydale Road in Sheffield, a busy street lined with business and houses. In the last three years alone, 100 complaints have been made to Sheffield Council regarding the discarded litter on this road, more than any other road in the city. A particularly bad spot in this area is at the back of Broadfield Park, just off Abbeydale Road, where it has been reported that there is a pile of discarded bricks, as well as household waste, several margarine tubs and a fire extinguisher. Along the nearby riverside there are carrier bags and lots of bottles and cans.
Businesses Forced to Take Litter Home
According to the Sheffield Star, the staff at Abbeydale road firm Hadfield Electrical have been forced to take litter home to dispose of, as the bins outside their premises are constantly filled during the night. Hadfield Electrical staff member Lee Warner said "It happens every week – during the night when there is nobody here. We've got used to it. The binmen came on Monday and didn't take the rubbish. We take some stuff home and put it in our own bins. Every now and then we have to go to the tip but we can only go so many times."
Fly Tipping in Parks and Green Spaces
Fly tipping is Sheffield is more prevalent on roads close to parks and green spaces, according to figures obtained from Sheffield Council. Mike Parry, manager of the council's environmental enforcement team urged people not to use unofficial methods of disposal, as often these so-called firms take money and then dump the waste. "Sometimes we can trace waste back to the household or business and they then run into difficulties. In good faith they have paid someone to take it away and think it will be disposed of properly, but it has been dumped," he said.
Rubbish Removal Sheffield
Avoid companies that use unofficial methods of disposal by using Clearance and Clean Up. We dispose of waste correctly and recycle as much as we possibly can. All of our prices include labour and disposal fee, there are no hidden charges, and you can rest assured that your waste goes to a proper licensed disposal facility. For fly tipping and rubbish removal Sheffield, Doncaster, Rotherham and Barnsley, please contact Clearance and Clean Up on 0800 410 1086 or 0114 403 1021, or email us on [email protected]
According to recent findings published in a variety of British newspapers, more people in the UK are living in shared homes than ever before. Living with your friends or renting a room in a shared house is an increasingly common way of living for millions of people across the country. Sharing a house can be a really convenient way of living too, as you can split rent, bills and council tax between those living in the house, saving money.
But this rise of house sharing tenants means that landlords are busier than ever. With house members coming and going every few months, it's understandable that there will be a certain amount of rubbish, unwanted possessions and old furniture to dispose of on a regular basis. Often tenants leave behind a fair amount of rubbish and items that they no longer want or need, and it is often left to the landlord to take care of it.
Landlords and Their Responsibilities
So that's where rubbish removal Sheffield services from Clearance and Clean Up can help. If you're a landlord, you may be aware that waste arising from the maintenance of a property is the responsibility of the landlord under the regulations of most councils. Unfortunately, they won't remove this sort of waste for free, so once a tenant has moved out the landlord then has the responsibility of getting rid of rubbish and bulky items left by the former tenant outside the property.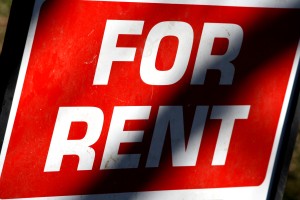 So it is really in the best interests of the landlord when getting the property ready for new tenants to move in, or when embarking on a refurbishment, to get rid of any waste quickly and efficiently. For example, if the landlord were to be fined, it takes a lot of time and effort to try to chase up the tenant in order to get them to reimburse the money.
Rubbish Removal Sheffield as an Alternative to Skip Hire
A landlord may automatically decide on a skip to remove the unwanted items and waste from the property, but as rubbish removal experts in Sheffield, Clearance and Clean Up can offer a cheaper and quicker alternative.  A permit from the council may be needed to have a skip on the side of the road outside the property and this can take some time to arrange. Also, there are several items that can't be placed in a skip, such as electrical items and white goods.
But with rubbish removal Sheffield experts Clearance and Clean Up, our polite, helpful and uniformed staff will not only do all the lifting and shifting for you, but also have a full waste carriers licence so that the waste is taken away legally. It's a quick and efficient way to get rid of any rubbish or unwanted furniture or possessions left behind by a tenant, and it's often cheaper too.
If you are looking for house clearance or rubbish removal Sheffield, Clearance and Clean Up can help. We provide a reliable and efficient service, making us the perfect choice for a mobile skip hire alternative. Contact us on 0800 410 1086 or 0114 403 1021, or email us on [email protected]
Your home should be your sanctuary – a place to rest not stress. Yet busy working hours and the demands of a hectic family life can mean that staying on top of accumulating items in your home can be understandably difficult.
As experts in rubbish removal Sheffield; Clearance and Cleanup are perfectly placed to help. We can seamlessly remove unwanted clutter from your home; freeing up space in the process and giving the place where you live a new lease of life.
Free up Room Space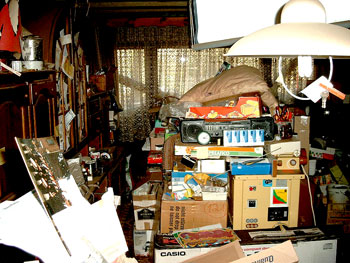 The feeling of getting a room back in your home can be endlessly satisfying. Maybe you've recently upgraded your home and have old furniture claiming loads of space? Or perhaps one room has become filled with clutter and you want to take it back? Our services can help remove unwanted clutter; from old beds and mattresses to home office junk. The task of claiming back a room within your house can seem daunting; but we can help to make it a stress-free experience.
Clear Your Garage
Garages are a common place for storing old junk; and it's common for home owners to get to a stage where the garage has become over-cluttered. You can take that space back with our services; as we can clear the unwanted rubbish and free up the room for you once again. Whether you want the space back to park your car in, or perhaps fancy turning it into a home workshop, don't hesitate to contact us to help you resolve the manner professionally.
Tackle the Attic
Another area of your house that you can tackle to free up space is the attic. Commonly the most used place within a house to store old items; it may be that it's simply full of old clutter that has felt too daunting to tackle. We can make the process hassle-free; leaving you free to use the attic space for an exciting project such as a loft conversion – allowing you to reinvigorating your home
Rubbish Removal Sheffield and House Clearance Sheffield
With specialist, uniformed and friendly staff – who do all the lifting and shifting – we help to make the process of clearing your home a simple task. You can speak to a member of our dedicated team on 0114 4031021; or email us at [email protected] to find out more about our rubbish removal Sheffield services.
We'll always issue you with a waste transfer note upon completion of the work; which is required by law and confirms to you that we're dealing with any rubbish and junk in the correct manner. With plenty of local charity and material recycling station contacts; we'll always make sure to dispose of any waste in a responsible and sustainable manner.
It's a well known fact that keeping a garden well kept and tidy requires a lot of work. There are hedges to prune, lawns to keep short and healthy, and flower beds to tend. Keeping on top of all these tasks can seem daunting, especially when everything grows so quickly during the summer months.
But if you want to get your garden looking neat and tidy in a jiffy, here are 3 simple tips from Clearance and Clean Up rubbish removal Sheffield that will transform your garden for a fast make over.
Get Pruning and Trimming
When you look out over your garden, it's likely that you'll notice the overall effect rather than all the little details. Improving the overall effect by tidying up your flower beds and borders, running the lawnmower over the lawn and trimming the hedge can have a dramatic effect. These are all easy actions that can make messy areas look tidy and well-cared for with minimum effort.
Create Bursts of Colour with Pots and Planters
This is a great tip for adding colour and interest to your garden, and it's really simple and easy to do. Choose a tall plant as the centrepiece for the pot, and surround with trailing plants and colourful annuals. Or, you could select one large, bold plant per pot for an eye-catching statement.
Add a Trellis
Trellises are a great way of adding a little architecture to your garden, adding a focal point or marking an entrance. They look really lovely when covered with flowering vine plants. Take a trip down to your local garden centre and you should be able to pick one up for a reasonable price.
Garden Clearance Services and Rubbish Removal Sheffield
As you can see, there are plenty of simple things that you can do to tidy up your garden quickly, create a lasting impression on your guests, and allow you to enjoy your garden over the summer. You may have some garden waste that you need to clear after your makeover, and as experts in house clearance and rubbish removal Sheffield, we can help. Whether your garden is small or very large, overgrown or perfectly landscaped, our professional garden clearance and rubbish removal Sheffield services are quick and efficient.
Our prices include the cost of labour and disposal, and our garden clearance truck is the same volume as two builders skips! For garden clearance and rubbish removal Sheffield, contact Clearance and Clean Up on 0800 410 1086 or 0114 403 1021, or email us on [email protected]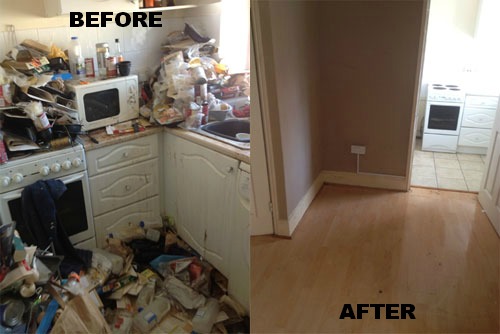 As experienced providers of a variety of clearance services such as office clearance, rubbish removal and house clearance Sheffield, Clearance and Clean Up have seen many a house full to the brim with a selection of household objects, furniture and rubbish. It's not uncommon for us to struggle our way into a property because of all the items crammed inside, but one thing can be assured, we always manage to get the property clean and clear by the time we've finished the job!
Extreme Hoarding and Hoarding Disorder
The media has been awash with cases of extreme hoarding over the last few years. As the problem enters widespread knowledge and more and more people become aware of those living with the condition commonly known as "hoarding disorder", several programmes have popped up on our TV screens. From the Channel 5 documentary 'Can't Stop Won't Stop' focussed around 3 hoarder cases, to the Channel 4 series 'The Hoarder Next Door', the public are slowly becoming aware of the amount of people in the UK affected by this debilitating disorder.
Health Risks Related to Hoarding
There are, of course, many problems with the act of hoarding in a home, and the behaviour has been linked to health risks, impaired functioning, and alienation of family members. It is thought that as many as between 2-5% of the adult population suffer from hoarding disorder, so it's far more common than you may think.
With a range of therapeutic interventions available to help those with hoarding disorder, there is no reason why people suffering from the condition cannot take steps to regain control of their mental health and de-clutter their homes so that they are safe places to live again.
Therapeutic Interventions and Cognitive-Behavioural Therapy
Cognitive-behavioural therapy is a common course of treatment for compulsive hoarding, and this therapeutic intervention can be incredibly effective. By working closely with a patient, the therapist involved will help the sufferer to understand why they are compelled to hoard, and slowly begin to organise their possessions so that they are able to decide what they want to keep and what they are willing to let go of.
Removing clutter from the home can produce promising results, but needs to be done carefully with the help of a therapist. However, once the items have been identified as possessions the sufferer is able to let go of comfortably, the help of house clearance Sheffield services can be utilised.
House Clearance Sheffield Services
Here at Clearance and Clean Up, we are very experienced in the process of removing unwanted items from properties that have been, or still are occupied by those who have suffered with hoarding related disorders. After effective therapy, our staff can de-clutter and clean a house, making a huge difference to the life of the occupant of the house or the person in charge of the property.
If you need help de-cluttering and cleaning with a house clearance Sheffield, Clearance and Clean Up can help. If you would like to receive a quote for house clearance in Sheffield, please call us on 0114 403 1021 or email [email protected]
According to Sheffield Council, the former open-air ski center has become a prime location for a range of anti social behaviour including vandalism and fly-tipping. The now derelict site which is located just off Vale Road is becoming overrun with rubbish and waste. The Sheffield Star reported that people now describe it as an "eye-sore."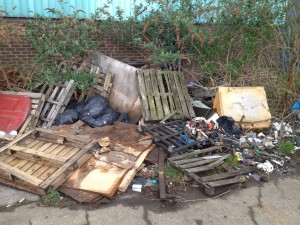 The Ski Village closed in 2012 after a series of fires that destroyed the site. Since the closure, it has been hit by several arson attacks and also become a dumping ground for scrap vehicles, tyres, rubbish, and demolition material.
The Dangers of Uncontrolled Waste Disposal
Dumping waste such as this on unlicensed land and derelict sites is described as fly tipping. Not only is this practice illegal, it is also damaging to the environment and not very nice to look at. In theory, fly tipping can happen anywhere. The derelict site of Sheffield's Ski Village has become a place to dump waste due its disuse and the lack of security on the site.
Understandably, people that live near areas that are used for fly tipping are very unhappy about it, as it is not only unsightly but can be dangerous too. Uncontrolled waste disposal can actually be hazardous to the general public and their pets as it can include syringes and chemical waste, as well electrical items and other waste. This type of waste can also damage the environment, especially wildlife and waterways.
Rubbish Removal Sheffield Can Combat Fly Tipping
Here at Clearance and Clean Up, we provide a rubbish removal and fly tipping waste removal service in Sheffield and throughout Yorkshire. Our team are able to visit a site in a matter of hours, and take the correct action to remove the waste. We carefully clear the area, making sure that we dispose of any waste correctly, and we also endeavour to recycle as much as we possibly can.
If you have been affected by fly tipping and are looking for a reliable, local rubbish removal service in Sheffield to remove the waste, we can help. All of our prices include labour and disposal fee, there are no hidden charges, and you can rest assured that your waste goes to a proper licensed disposal facility. For rubbish removal Sheffield, please contact Clearance and Clean Up on 0800 410 1086 or 0114 403 1021, or email us on [email protected]
Have you ever noticed how many skips there are dotted around the pavements and driveways of the area you live in? And have you ever noticed just how long they stay there for? It's usually a matter of days but it can easily become a week or two. There's no other way of saying it – skips are just unsightly. They are often full of broken furniture, rubble and concrete, or even just unwanted possessions. Let's face it, no one wants a skip full of rubbish parked outside their house, and the neighbours don't really want to see it either!
So, here are Clearance and Clean Up's top five reasons why you should hire a Sheffield rubbish removal service instead of a skip.
1. Rubbish Removal Sheffield Do All the Lifting and Carrying for You!
A skip hire company will simply provide the skip and then leave you to fill it as required. The great thing about Clearance and Clean Up is that we don't just take the rubbish away; we load it up on to our truck for you.
2. We Only Pay for What We Take Away
As rubbish removal experts in Sheffield, we only expect you to pay for what we take away, whether it is a few items or a truck load. Skip firms charge per skip, so even if you only fill your skip half way, you are still expected to pay the same amount.
3. No Permit Needed with Rubbish Removal Sheffield
A permit is required for hiring a skip, and in some cases, a parking permit too. You don't need to worry about a permit of any kind with us; we simply turn up, load our truck and take the waste away!
4. Cheaper than Skip Hire
Our rates for rubbish removal Sheffield are often cheaper than that of the price of a skip, and as explained above, we only take charge for what we take away.
5. Environmentally Friendly Rubbish Removal Service
Our services have a low impact on the environment because a huge 65% of the rubbish we clear is recycled or re-used. The rubbish we do dispose of is only taken to licensed facilities.
Rubbish Removal Sheffield
If you are looking for house clearance or rubbish removal Sheffield, Clearance and Clean Up can help. We provide a reliable and efficient service, making us the perfect choice for a mobile skip hire alternative. Contact us on 0800 410 1086 or 0114 403 1021, or email us on [email protected]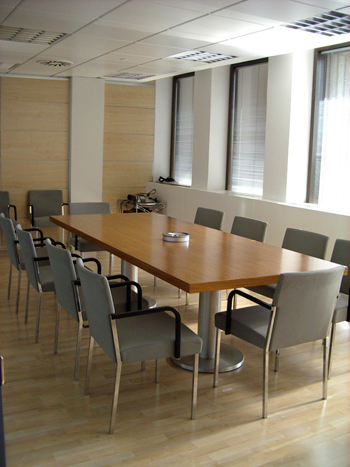 There are so many office buildings in and around Sheffield, many of which are being modernised, updated and decorated. As the economic climate begins to improve, there are also many businesses relocating to larger offices to accommodate more staff, or upgrading to office space with more facilities. Moving offices can be an exciting time, but there are plenty of things to think about to ensure that it runs smoothly. Organisation is key, as the better prepared you are, the easier it will be for everyone.
A great way to take the hassle and stress out of your office move is to quickly and safely dispose of anything you don't plan to take with you. This means that you can get all the rubbish out of the way in one go, leaving you with just the things you plan on taking with you. Moving offices is the perfect opportunity to dispose of the things you no longer need such as broken furniture, ancient files and general rubbish that tends to accumulate over time.
If you are planning an office move, you may want to enlist the help of an office clearance company in Sheffield. Your business may have a lot of old furniture that you are looking to dispose of such as desks, chairs, filing cabinets and electrical appliances. Getting rid of all this by yourself can be a bit of a nightmare and it certainly takes a lot of time and effort.
Safe Disposal of Confidential Waste and Paperwork
You may also have a large amount of old files and paperwork that are no longer needed. When disposing of paperwork and any other confidential waste, it's important to hire a reputable Sheffield office clearance company that will make sure it is disposed of safely.  There are many professions that will naturally acquire a certain amount of confidential information, and it is incredibly important to both your clients and your business that these are dealt with respectfully and appropriately.
Rubbish Removal and Office Clearance Sheffield
Here at Clearance and Clean Up, we provide professional rubbish removal Sheffield and office clearance Sheffield and throughout Yorkshire. We pride ourselves on the quality of our work and enjoy helping people to move offices without too much stress. Our office clearance service means that your waste will be removed and disposed of safely, quickly, and in a way that is responsible to the environment.
If you are moving offices and want to make the process as straightforward as possible, our Sheffield office clearance services can help. We also offer 30 day payment terms on our all of our rubbish removal services and office clearance services. Call us today for a free site visit on 0800 410 1086 or 0114 403 1021, or email us on [email protected]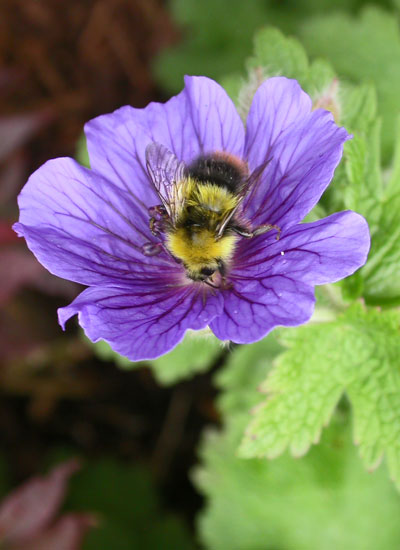 The clocks have gone forward and British summer time is finally here! The weather might not be brilliant yet, but hopefully it won't be long before you can enjoy the sunshine in your garden. Whether you're looking forward to having a BBQ or relaxing in a deckchair, the chances are you're eager to get your garden looking great for the warmer months ahead.
Lots of people really enjoy gardening and it's lovely to be able to get out in your garden and tend to your shrubs, bushes and flowers. There's nothing like having a flourishing garden full of bright coloured flora and different shades of green! But sometimes unwanted waste can collect in your garden, which makes getting it looking neat and tidy for summer that much harder.
Has Your Garden Become a Dumping Ground?
Before you can really enjoy your garden this summer, there may be some bits and pieces that you are keen to get rid of. Perhaps you've finally got around to pruning that bush that's been overgrowing for years and have lots of garden waste to dispose of? Or are you thinking of replacing your garden furniture and want to get rid of your old set? You may have clippings, hedge trimmings and even felled trees to get rid of. Or possibly an old children's play house or dismantled shed. Either way, hiring a rubbish removal company in Sheffield is an easy way of getting rid of your unwanted garden waste without the hassle!
Sometimes, people end up using their garden as a bit of a dumping ground for unwanted household items too. For example, when you get a new fridge, freezer or washing machine, you may move the old one out into the garden until you have the time to take it to the skip. But if you hire a Sheffield rubbish removal company, they can take that away for you too.
Garden Clearance and Rubbish Removal Sheffield
Here at Clearance and Clean Up, we can help you to make the very best of your garden for the summer. Whether your garden is small or very large, overgrown or perfectly landscaped, our professional garden clearance and rubbish removal Sheffield services are quick and efficient.
Our prices include the cost of labour and disposal, and our garden clearance truck is the same volume as two builders skips! For garden clearance and rubbish removal Sheffield, contact us on 0800 410 1086 or 0114 403 1021, or email us on [email protected]